MynameisQUE;
<Sponsored>
A smashing blogpost for my smashing awesome readers!
No this is not a scam. My tickets are on the way. They'll be sending it to me.
Will tweet/FB/Blog about it when I receive it. Yay!
The best part? Don't have to pay for postage or delivery!!!
Basically, I just won a bid on
SOLD.SG
!
Original price for a pair of GOLD CLASS tickets is $72. =)
I spent $6 just on bidding actually. Each bid will cost you 75 cents. But really, even if you add the 2 together, the tickets only cost $6.22! Super worth it!!
Omg I should stop making these faces. I look constipated. SIGH.

Awww... Don't be jealous! You too can bid for these items too. Hopefully, you'll win a bid at a cheaper price as compared to when you buy it outside. *Prays for you* Lolololol.
This bidder only forked out $6.43 on a 500 G hard drive!!
THAT'S ALOT OF SPACE MAN. WAH!!
Well, today I'll share with you a few tips for those of you who are new to auction sites like
Sold.sg.
OKAY FINE. I kid, I kid. I'm no expert. It's kinda my first few tries actually. I guess I just got lucky.
Also, if you really want something, you should just go ALL OUT and don't give up! "Expert" bidders will be persistent just to scare you away by always trying to up your bid, but really. I've learnt that you shouldn't give up.
Another tip, if someone tries to outbid you and the price of the item you bid for doesn't seem "worth it" anymore, you should really just let go of the item!
Why should you trust Sold.sg?
The stuff are real! I paid the visited their office last week and saw the items there in front of my very eyes. They shared with us bloggers about how they get calls every now and then from people who do not believe that they are real. But they are!! All products are brand new, directly from their suppliers. So don't worry. :)
I know, I know. Some of you don't really trust bloggers. But if you don't believe me, you can call them up or drop by their office.
Ad
dress:

33 Mohamed Sultan Road, #02-04, Singapore 238977
Yes, when you bid you take a little risk of losing abit of money. Well, like they say, you win some and you lose some. When you finally win something at a low price, it'll definite be worth it! The whole bidding experience for me was really exciting. Even watching it was really exciting for me! My heart was beating so fast especially when it's the last 20 seconds of bidding. You should really try it for yourself! :)
Visit
Sold.sg
Now AND SIGN UP! Email me at rynaque@gmail.com if you want me to refer you. ;)
GOOD LUCK DARLINGS!!! <3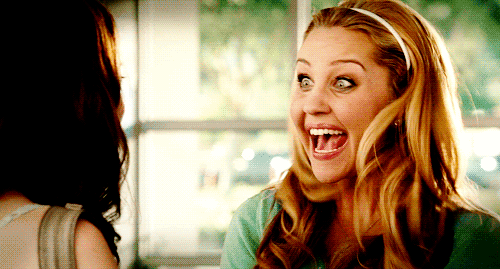 Xoxo,
RynaQUE