MynameisQUE;
I was looking through Cozycot and found out that someone posted this in one of their forums asking if they could get TRESemmé products here in Singapore in 2005. That's like 6 years ago!!!

Now.... Yes, TRESemmé IS FINALLY IN SINGAPORE!
*Throws confetti*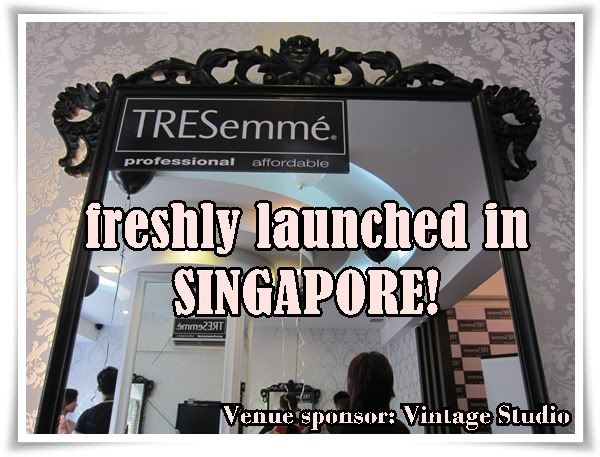 Last week, I was invited to the launch of this hair product at Vintage Studio.
I was really really excited! Yay!
Here's my before photo. Yes, dry, frizzy hair. :(
Depressing... My bestfriend always says that your hair is the first thing
that someone notices about you. I've been trying to moisturise my hair but so far nothing has worked. Really!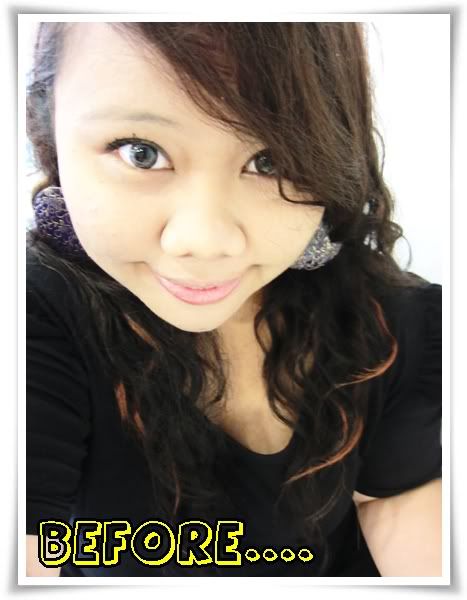 I love the decor of this place. Makes you feel so happy because you know you're in good hands! ;)
Vintage Studio also provides nail related services. Hair and nails, what more can you ask for?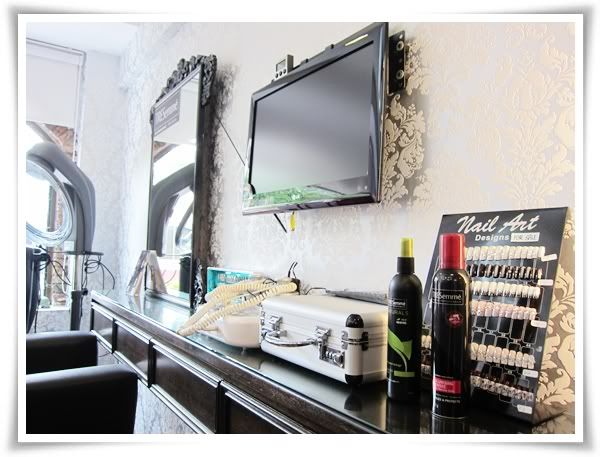 I was so lucky because I had 2 guys who were helping me do my hair.
On the left, is Desmond and on the right is Roy. Plus, the both of them gave me many hair related tips,
which I will happily share with you guys! ~~

Desmond shampooed my hair for me using TRESemmé and gave me a good head massage. It felt so good after a long and stressful week! Will tell you more about the shampoo he used on my hair! Roy on the other hand, did my hair styling. =)

Thank you boys for making me feel like a queen! Hehehehehe.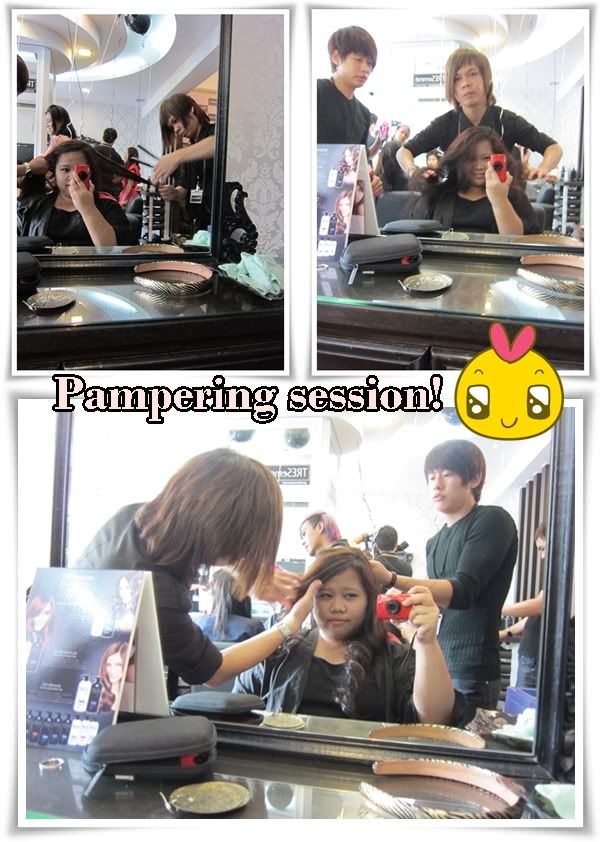 Did you know that Vintage Studio specialises not only in hair but also in scalp care?
Do you use warm water or cold water when you bathe?
For me, I use cold water and apparently, it lessens scalp irritation as compared to warm water.
Here's my after photo! :D
Yay, BEAUTIFUL CURLS.... Hehehehe..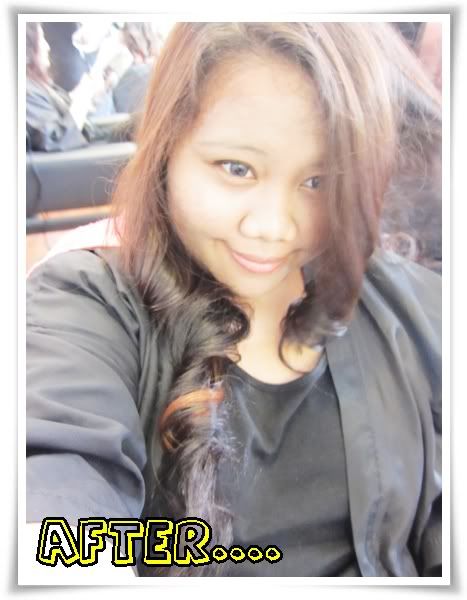 Thanks to Desmond and Roy, ME IS A HAPPY GIRLLLL. Woots!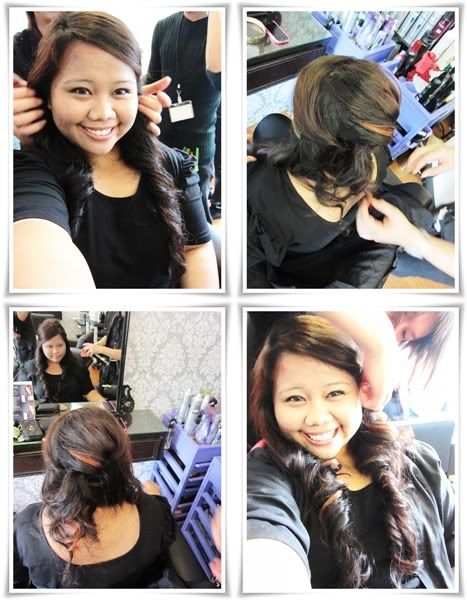 Here's the shampoo and conditioner that Desmond used for my hair.

TIP: Conditioner should not touch your scalp or else it will increase the chances of you having oily scalp!
It all starts to scalp care. So girls, start taking care of your scalp ok! =)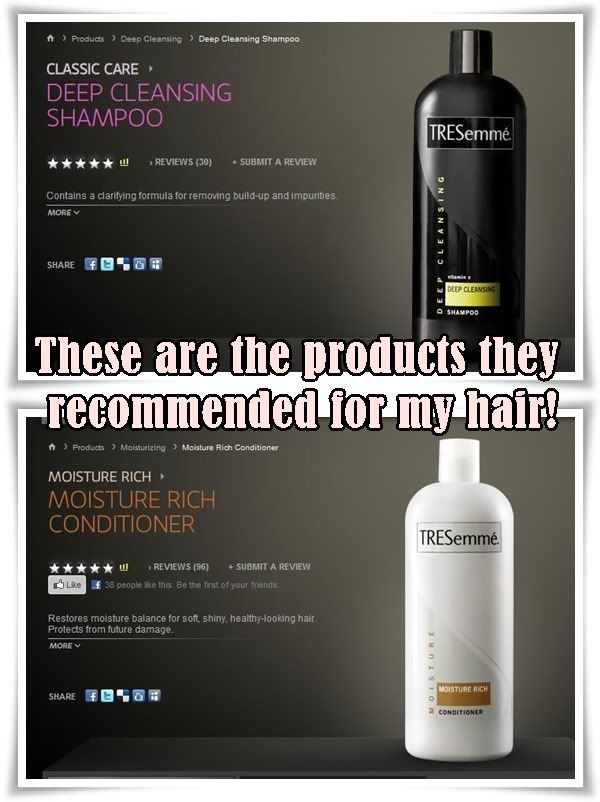 I was given a bottle of each to bring back and I'm using this 2 products now. I feel that my hair is much softer now! It's more manageable now as compared to a week ago. No more irritating tangles!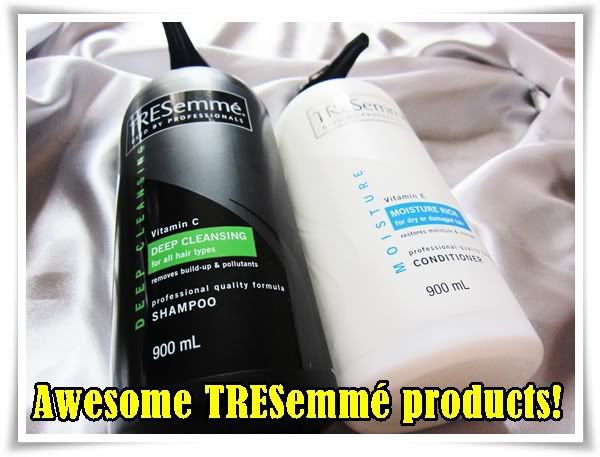 Camwhoring session after that! ~~~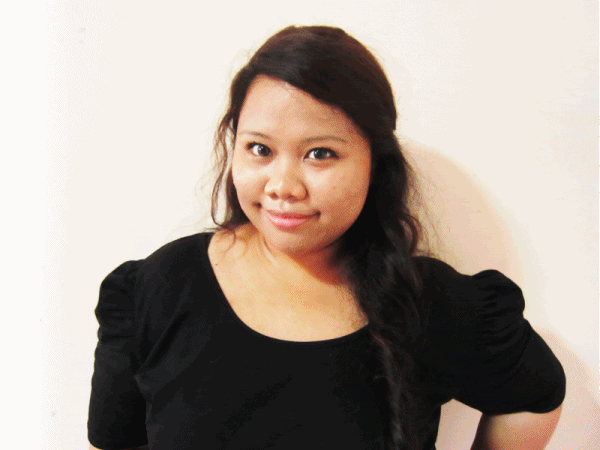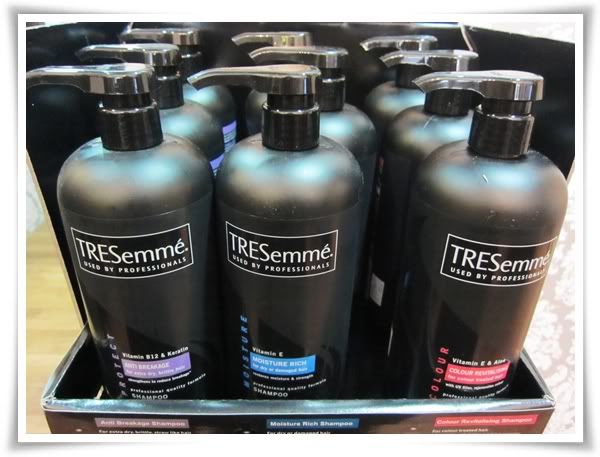 Here's a photo of me with
@Tarandip
, a fashion blogger who recommended me for this session. Hehehehehehehehehe She's super pretty! Thank you babe!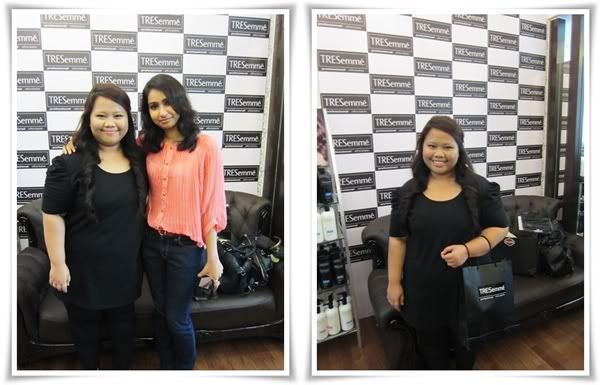 A great way to end the week by pampering myself!
A hair styling session thanks to Tarandip, Media Flair Communication, Vintage Studio
and TRESemmé! ♥
I really enjoyed myself because the service there is really good!

Address of Vintage Studio:
26C Holland Village, Lor Mambong Singapore 277685

Tel: 6465 8321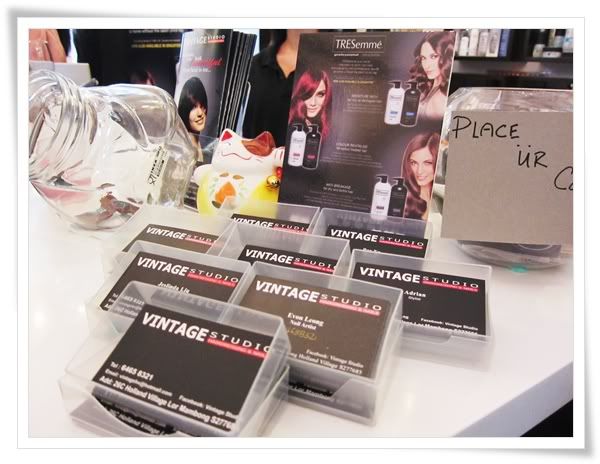 TRESemmé can be found at all local Guardian stores, only SGD$14.90!
That's quite an affordable price for a super good hair product!

Plus, there are many types of shampoos and conditioner which will suit your hair.
GET THEM NOW!
Xoxo,
RynaQUE
P.S://If you have dandruff problems, don't sleep when your scalp is wet.

P.S.S:// If you have frizzy hair like me, try using a wooden comb with big gaps and only comb your hair when your hair is wet!!!