This is the first time for us as a family to spend our CNY holiday out of Singapore.
Most shops and shopping malls were closed anyway, so yes we
decided to escape and go across the causeway to Malaysia!
Gotta admit, it was a fantabulous decision! SG's like a ghost town
during CNY. *Yawns*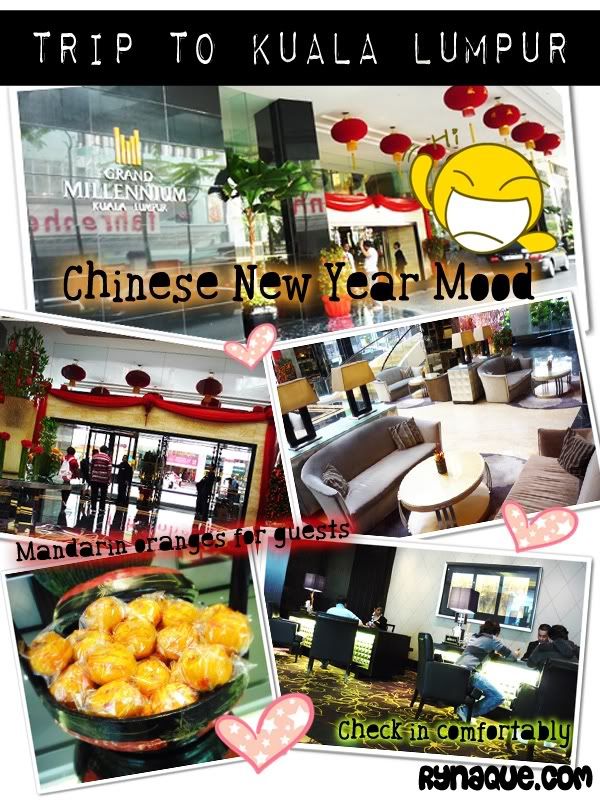 We stayed at Grand Millennium, Kuala Lumpur for 4 days, 3 nights.
GM was formally the Regent hotel. My parents really like this place alot.
We stayed at Renaissance during the previous trip to KL.
I prefer this hotel because it's super convenient. LOTS OF MALLS
and all walking distance. LOVE IT!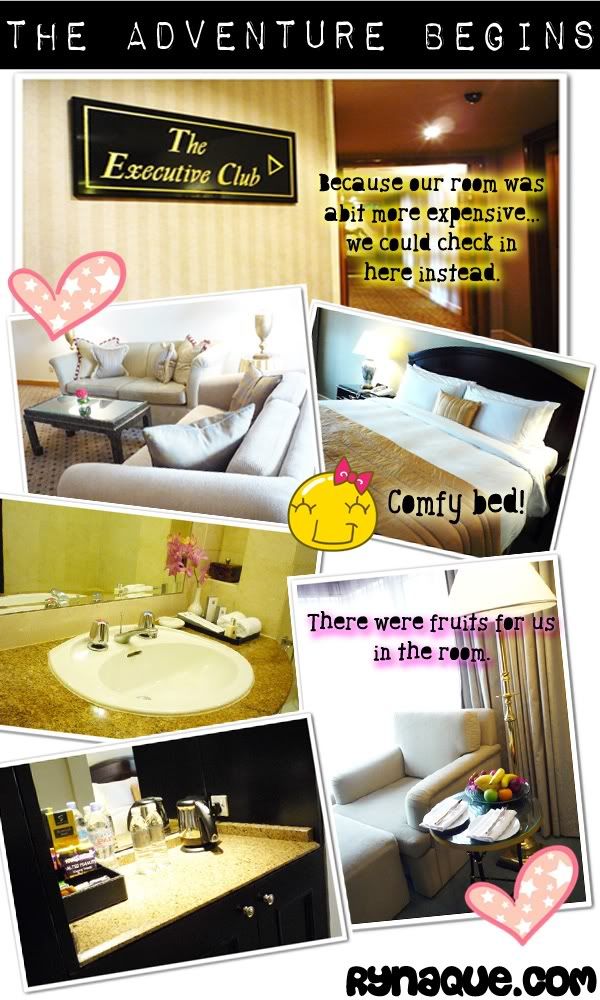 I love the fact that there's wifi at the lift lobby, the restaurant where we
had our breakfast (It's called The Mill) and also the executive lounge
where we could hang out at. Really awesome!
There's wasn't any wifi in the room but you can plug in the
thing to your laptop and use the internet! Too bad this aunty didn't bring,
or else life would be so much easier for her. Bleahhh.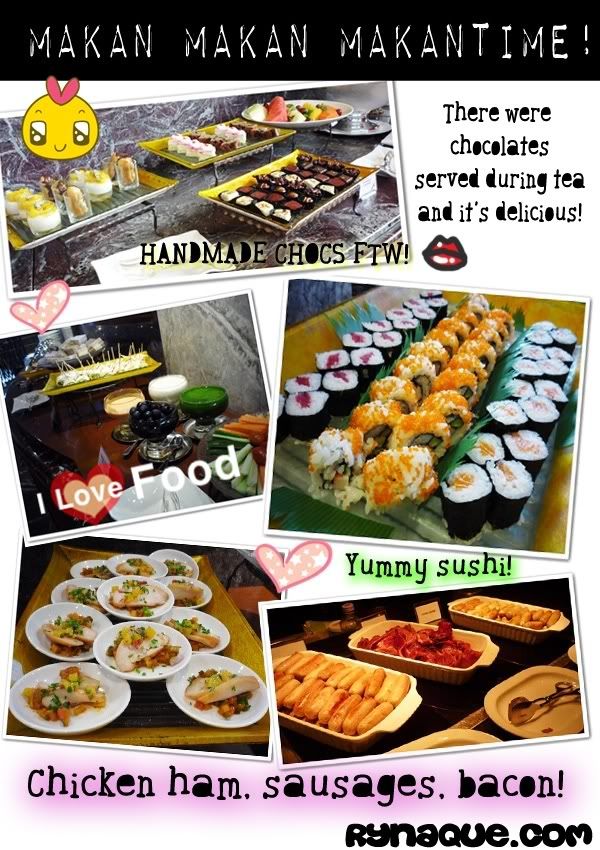 To be honest, the food served during breakfast wasn't fantastic.
Nothing really caught my eye, but I love TEA TIME!
During tea time, we could hang out at the executive lounge and have tea.
DUH. Food there was more atas than break fast. And also,
nice view because lots of cute ang mohs.

Hehehehehe
This is only part 1! Stay tuned for part 2.