MynameisQUE;

This shop is located at the basement of Singapore Post.

I thought the shop was rather impressive from afar that's why
my bestfriend and I decided to enter the shop.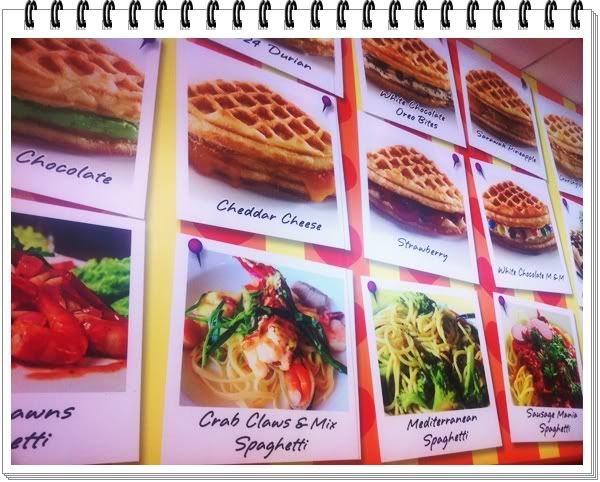 Yes, it is also halal certified. :)

Waffles factory has also been featured in the media for quite a number of times.
Interesting!



They have lots of different waffles which will make you go,
"Oh my god, I want to try that...!"

Yes, seriously, there are so many flavours to choose from :)


Also, one thing I like about Waffles Factory is the fact that they actually have set meals.
A main course + soup of the day + drink = $7 ++
The SOTD was mushroom soup. It was very watery.
Didn't even taste creamy.
Homemade ice lemon tea. Yes. I rarely drink gassy drinks.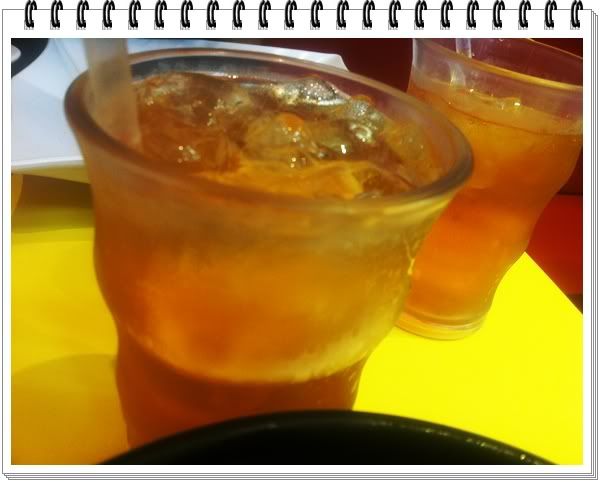 I ordered Tom Yum noodles as my main course.
The soup tasted as though it was made from the instant tom yum paste
you can find in any supermarkets. Not impressed at all.
My bestfriend ordered.... Tiger prawns spaghetti.
Ya. Okay so Tiger prawns spaghetti had ONE pathetic small prawn.
Even my tom yum's prawn was wayyy bigger than her prawns.
Yes, obviously I wasn't satisfied at all with the food
although the makcik was very nice. Funny cos she's the one who recommended
the Tom Yum noodles. She said it's nice. Ya, of course, taste like instant soup.
How can it not go wrong?
Okay so maybe the meal wasn't that nice because...
judging from the name their expertise is only in waffles.
Waffles on a plate + ice cream + chocolate sauce = $3 plus plus.
Really not worth it and the waffles is so small!
I bought oreo cheese waffles.
Cheese was too little, couldn't even taste the oreo bits.
This was only $1++ So, i guess you get what you paid for.
Honestly tastes like any ordinary waffles which i can get from some
bakery. :X
Perhaps only coming back to try the other types of waffles like
Durian waffles but still not too sure whether it will WOW me.
I don't mind paying more for Gelare waffles! *Salivates*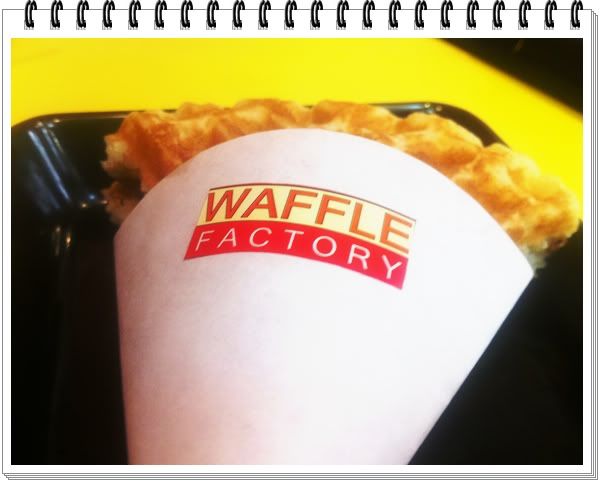 :)