MynameisQUE;
This post is overdue actually because I wanted the Green issue of
fullStoP magazine to come out first before I published this blog post.

Covergirl is Debra, and Applied Drama and Psychology student from
my school, School of Communications, Arts and Social Sciences (CASS),
Singapore Polytechnic


Farah and me are finally officially part of the fullStoP team! *Beams*
Spot our names! :P
& Yes, finally. My very first published article. :)
Yes, for the food section!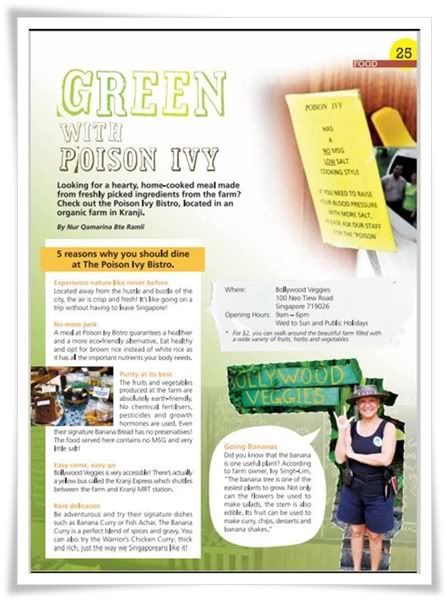 Ahem! I rarely publish any blogpost with my real name on it. So,
this will be the few rare ones. :)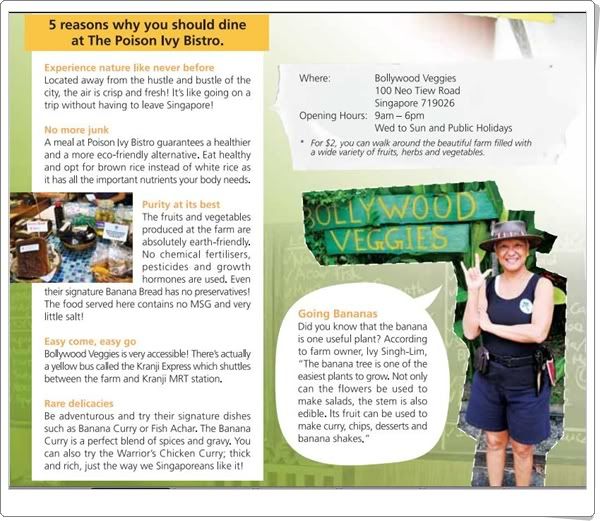 It was really my honour to meet with the owner of the wonderful bistro,
Ms Ivy Singh-Lim. She struck me as someone who's very independent,
very frank and definitely very admirable.
"Well sweetheart, its very simple.
I'm a rich and fortunate Singaporean and truly rich people who love their country,
will NEVER leave the country. "- Ms Ivy.
Also, she told Wendell, the photographer and me about how she actually
was thinking of migrating to Australia because both her husband and
her didn't know that there was land available in Singapore for farming.
One of the things she said, which wasn't included in the article
was the fact that ORGANIC, was a 7 letter word which the whites
used to make us pay extra for our fruits and vegetables.
In her own words, the easiest way to say it is also using a 7 letter word.
KAMPONG.
"Go ahead and quote me, I'm not scared,". Wow, I like her already.
I didn't write much about the food but here are a few pictures I'd like to share.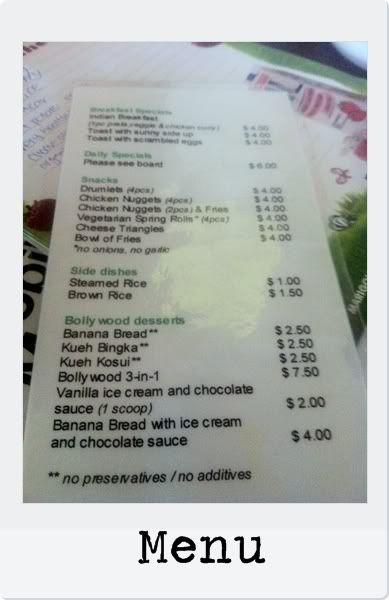 We ate brown rice, fish achar, Warrior's curry, banana curry and etc..
It's super yummy! And most of the fruits and vegetables are grown in their own farm.
Psst! You can walk around the farm with a minimal fee of $2!
My favourite is the freshly baked banana cake! :)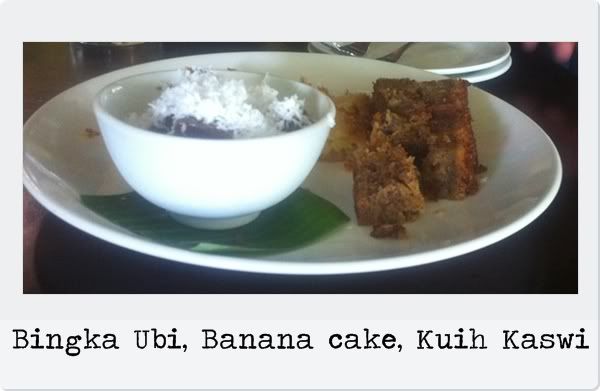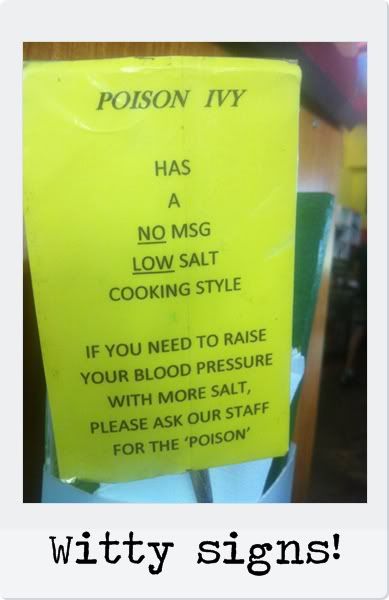 Overall, I think it was a great experience. Thank you Fildza for the awesome opportunity.
*Hugs*
Interested to read more? Click
*this*
!