MynameisQUE;


Last week was terrible. I burnt my weekends doing projects.
Came home late at night. Ate late dinner. Slept late. Wake up early.

That was the start of Hell week 2010.
But wait. Let's not forget the fun we had!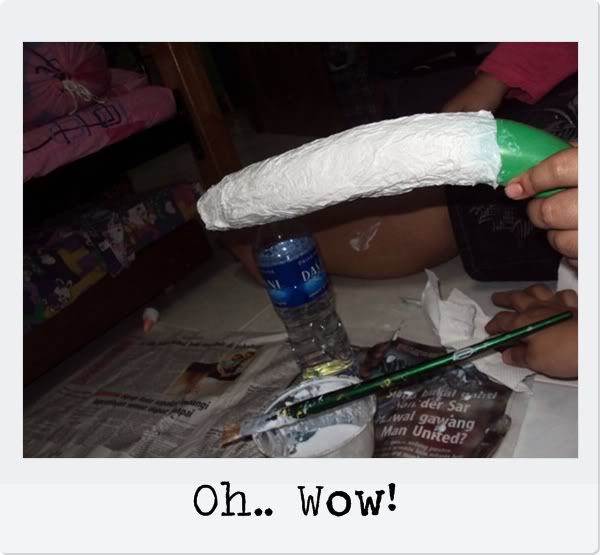 Well, this was actually for our props.
We had to do a paper mache to make a horn.
Finally, years watching Art Attack really paid off. Muahahaha!!
Here's our so called rock. Made of newspaper, tissue roll and
LOTS OF PVAC GLUE.
Can you believe the props were done by 3 out of 7 of my group members?
That story will be for another day.
Used paintspray after the 'rock' was dry.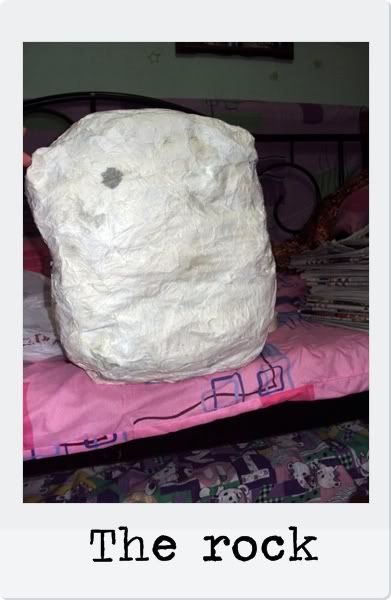 Then it was time to sew the costume. :)
Farah's mum taught us how to sew!!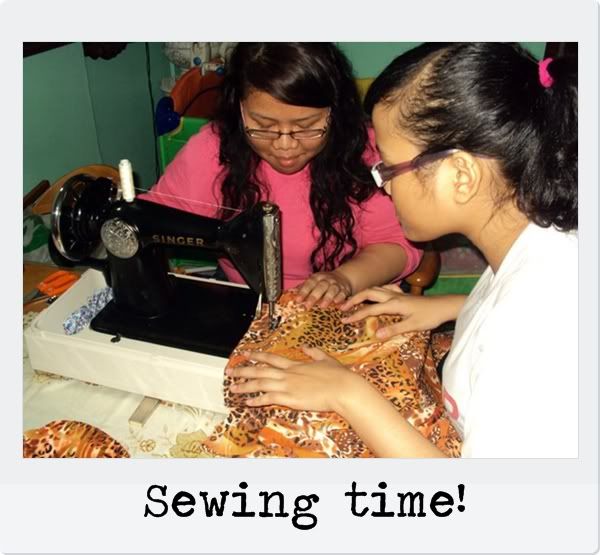 Yes, we girls are scary cats. LOL.
Her mum's so awesome. Even cooked lunched for us!!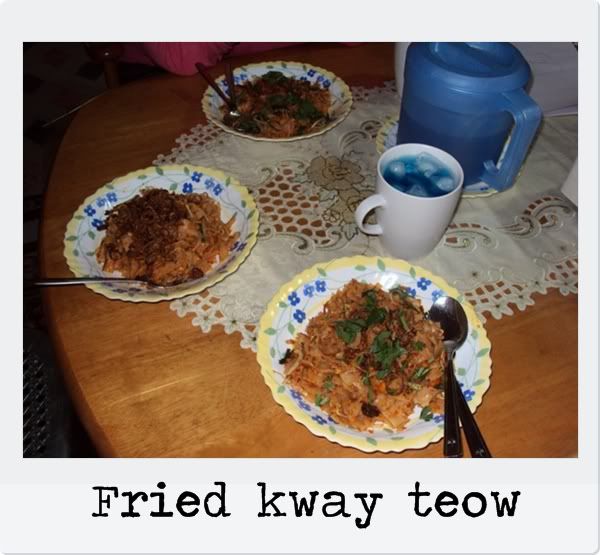 Then... it was Hell week was coming to an end...
Time to pitch our ideas and show off our mascot!!
Got Farhan to be our 'caveman'! Thanks Farhan!
We still owe you lunch for destroying your face LOL
and for your awesome acting of course!
Hehehe finally had the chance to do make up for someone!
Oooh can't wait!!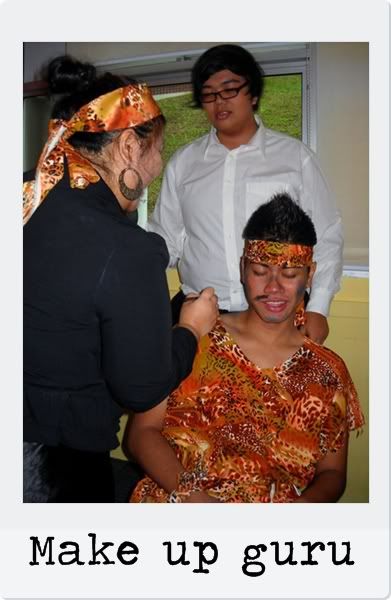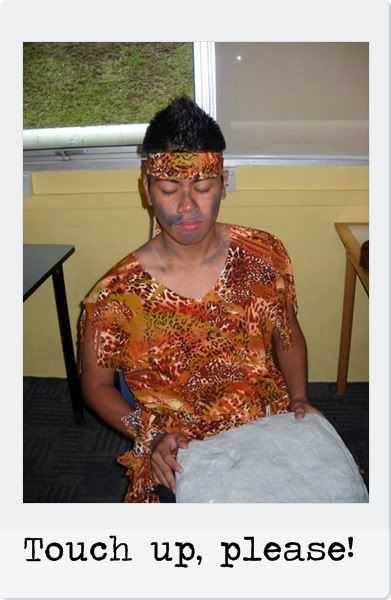 PROFESSIONAL YOUR HEAD AH.
Hahahahahaha. Okay fine. I'm joking.
Hahaha, I was putting on for Farhan eyeliner and he started to sniff sniff.
"Eh, what are you trying to do?"
"I'm trying to smell your perfume. Smells like orange, lemon. I don't know ah".
LOL.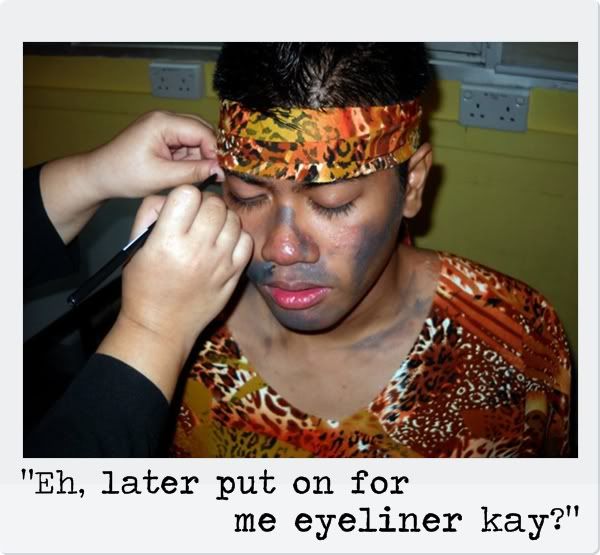 This was after the whole presentation!
It went well! Yay! All that hard work finally did not go to waste. :)
Here's our group/kampong leader. LOL.
Here's our ma'am. She's one of the most reliable and efficient people in our group.
I call her wonderwoman because of her ability to not sleep for days.
*SALUTE!!*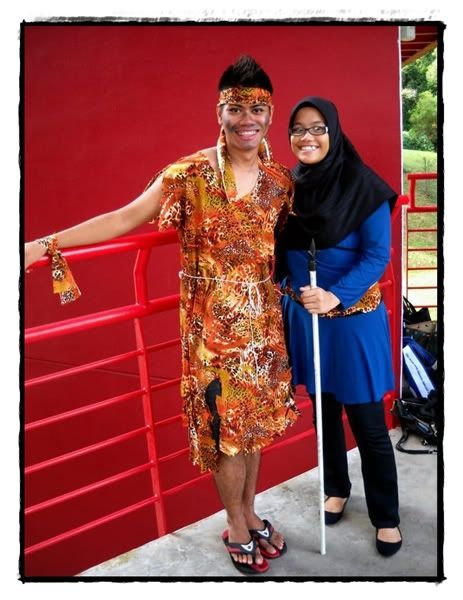 Here's Kasturi.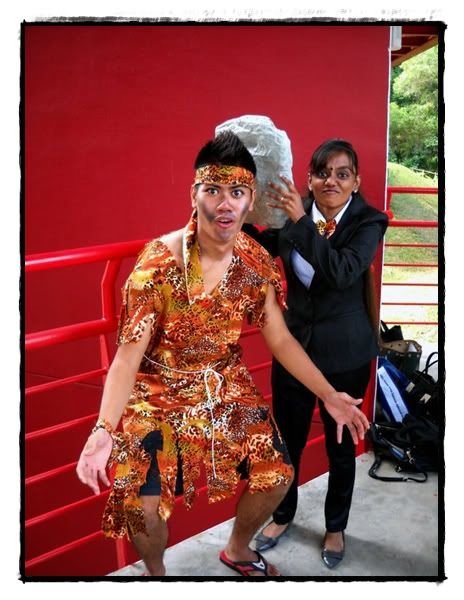 AND HERE'S ME. LOL.
Farhan with the horn. Looks super wrong here man. HAHAHAHA
Here's the whole Kampong with our proposed Hashtag for Twitter. :)
The boys went to the toilet while we ladies camwhored. HEHEHEHE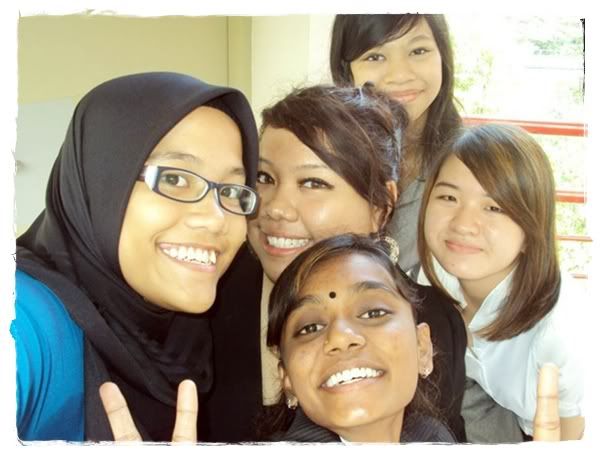 & That's the end of Hell week 2010.
I HAD LOTSA FUN!!! :)