MynameisQUE;
Far, far away!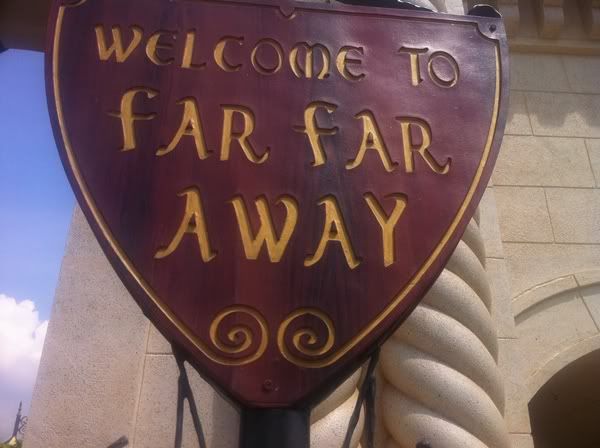 We were hungry so we decided to eat at...
Goldilocks!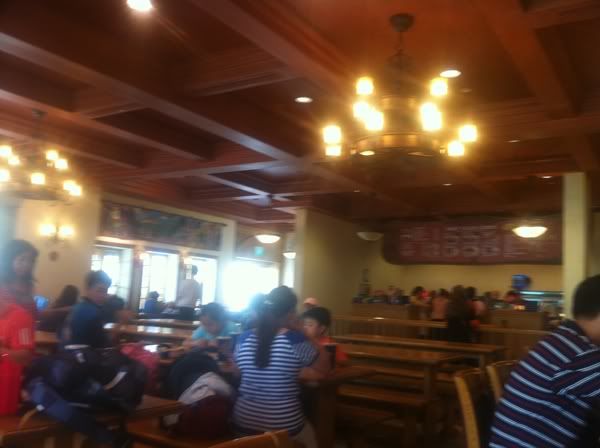 I know, I know... Another food post.
I'm sorry but I like taking the picture of the food before digging in okay!
For the Muslims who are rather conscious about whether the food
is Halal, don't worry! There are 6 (if I'm not wrong) food places which are halal
in USS so you don't have to worry! Although the prices
are quite steep as usual.
But each ticket comes with a $10 complimentary dining and shopping vouchers.
Right. Like $10 is enough to make up for the closed rides. Pfft!
Chicken fingers.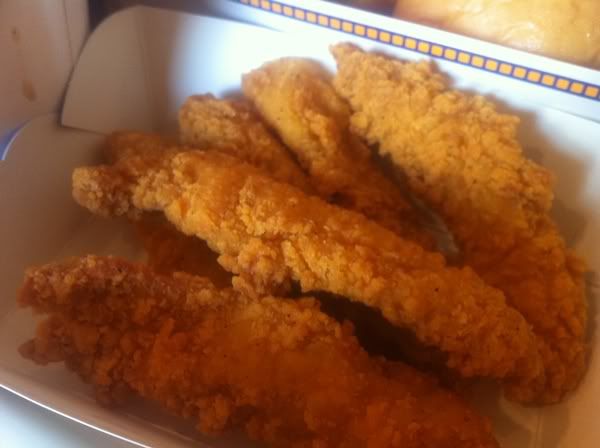 I think buying the meal is more worth it compared to ala carte.
This is the mama bear meal, comes with criss cross fries and ice lemon tea
.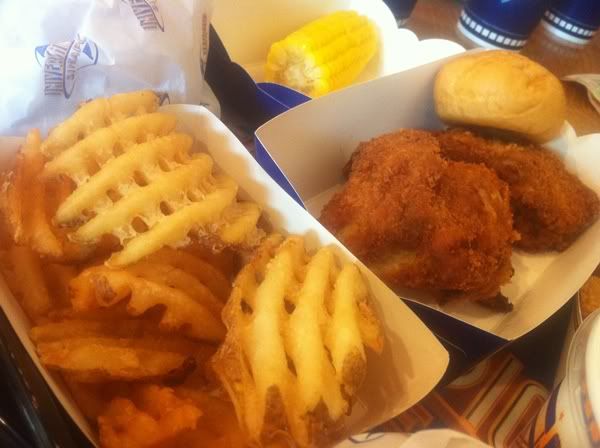 I didn't really like the fries because I felt it was too oily.
It also felt as it it was soaked in oil for a VERY LONG TIME.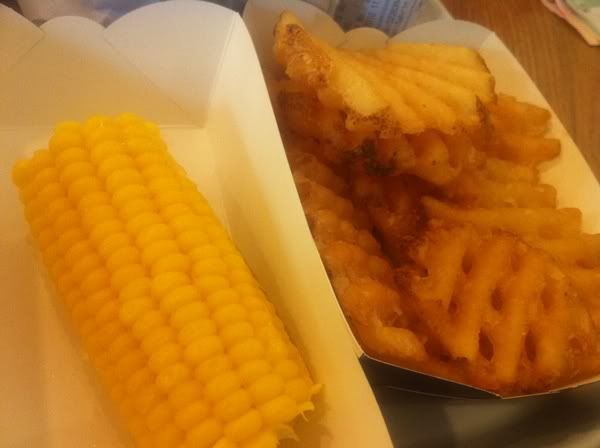 img src="http://i1223.photobucket.com/albums/dd507/Rynaquee/IMG_1328.jpg" border="0" alt="Photobucket">
Ice lemon tea.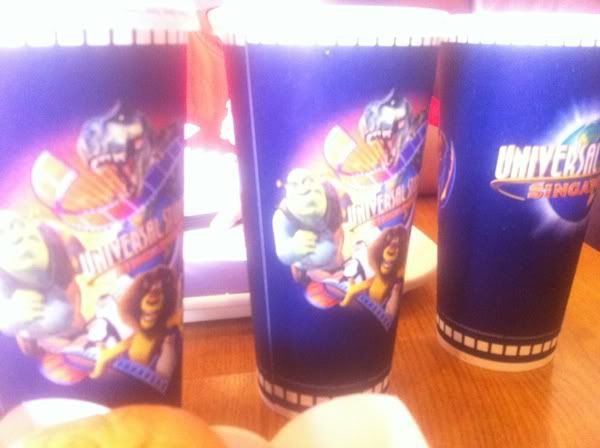 Grilled chicken burger.
Not bad. I really liked it!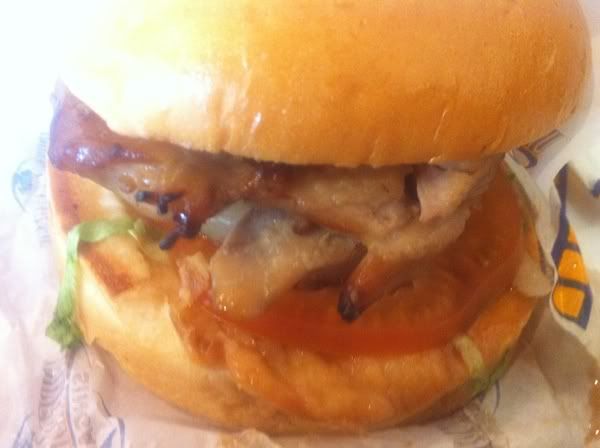 Oh, this place also sells really awesome onion rings and mashed potato!
No photos unfortunately.
After lunch...
the adventure continues....
Shrek 4D. Really awesome.
Queue was super long. People even cut queue kay.
AND THEY ARE NOT SINGAPOREANS.
Ang mohs, chinamen and other nationalities. REALLY ANNOYED PLEASE.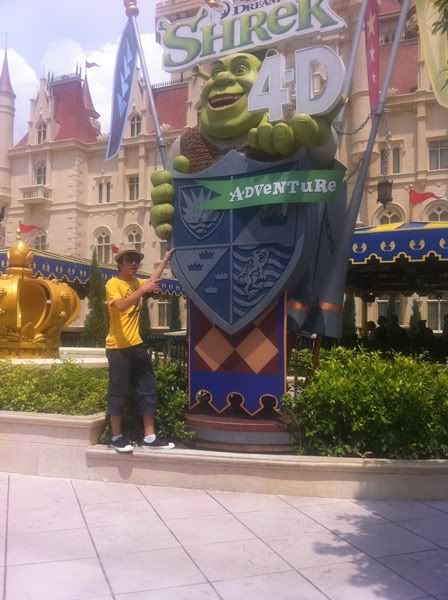 The movie was super awesome. ITS A "MUST GO" okay!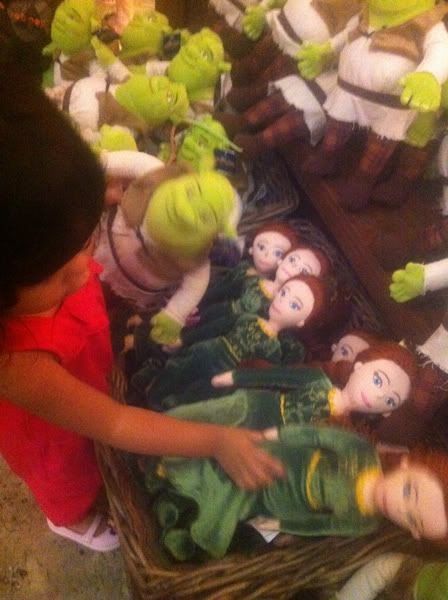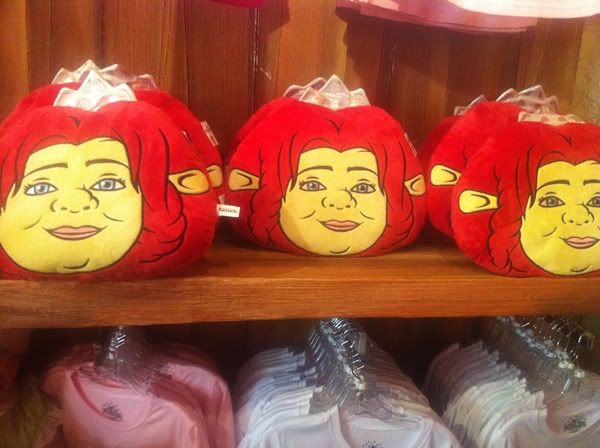 I've got no more photos to share.
There's actually 2 more places like Madagascar and Lost world.
Madagascar has the carousel thing. Nothing much.
Lost world seemed fun but my family didn't really check it out because
IT WAS REALLY CROWDED.
If you're planning to go to USS. Don't forget to try this Canopy flyer ride
at the lost world. I wanted to try but the queue was really long!