MynameisQUE;
Before you start asking me about the prices...
Weekdays
Adults: $66
Child: $48
Weekends
Adults: $72
Child: $52
Yes, prices are very steep. Also, funrides like the
Battlestar Galactica is not open for now. They had some problems
with the ride and its STILL not opened for safety reasons.
Right after you enter, you'll reach Hollywood first.
ALSO, DON'T FORGET TO TAKE A COPY OF YOUR MAP!
Honestly, nothing much at this area. Only like the shops
selling stuff you might wanna bring home.
Occasionally you might see the cartoon characters
or anything like that so you can actually take photos with them.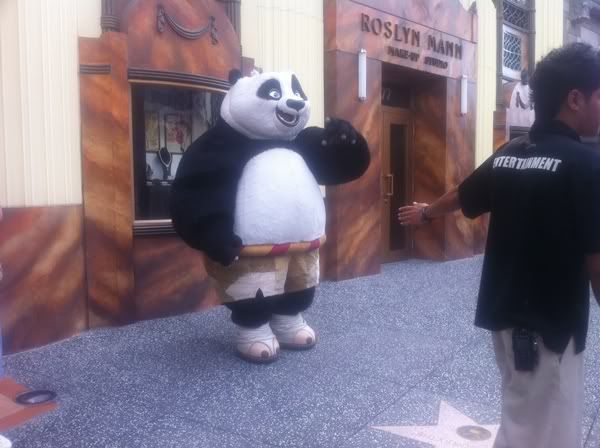 You might wanna get like stuff to show off to others that you've actually been to USS.
Hahahaha haolian abit can?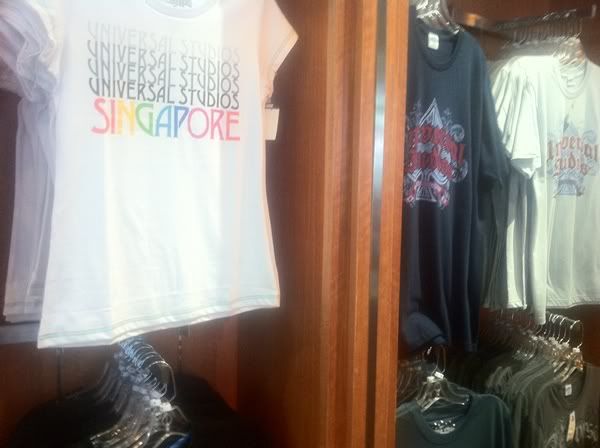 My bro loves yoyos. So, he bought this!
I think its great for people who are really interested to be TV directors,
actors or even movie makers. This place might inspire you to strive harder.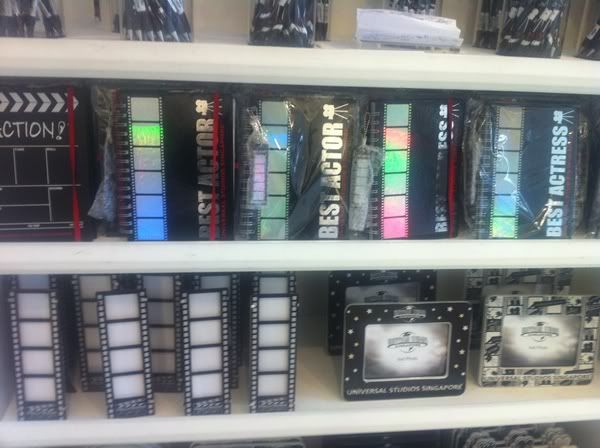 Wanted to get this wallet for myself but....
the quality is really bad so I changed my mind.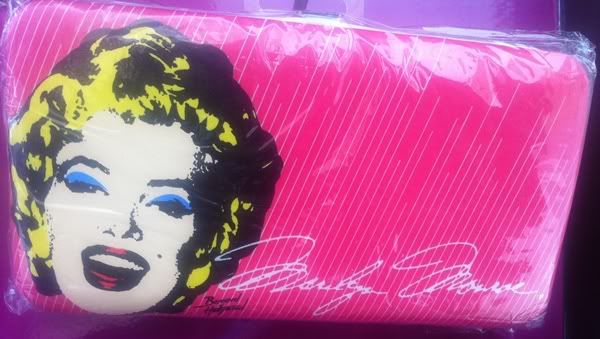 Almost wanted to buy this also... But nahh!
Just walk abit and you'll reach NEW YORK.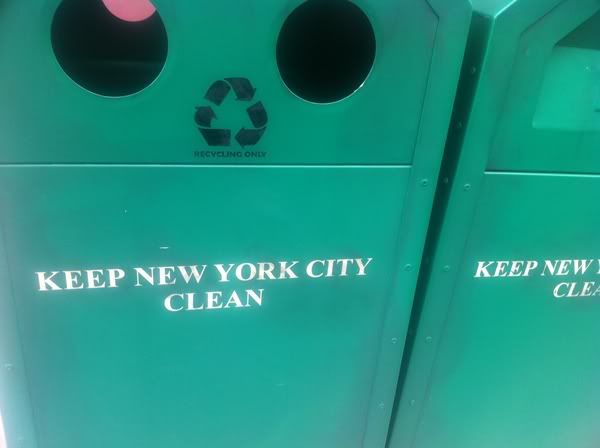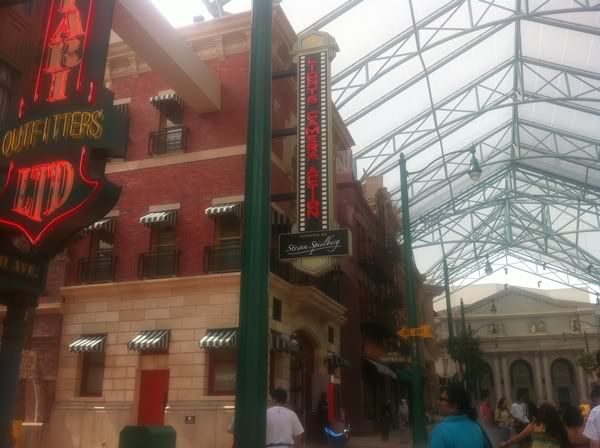 Man, I kept singing the Empire state of mind song.
Irritated my little bro to the max. He said, " Kakak, can you stop singing?".
Mummy's awesome. She said, "Let her be Syaz, if she wants to sing let her sing".
Hahahahahaha BAM!
"New yorkkkk, concrete jungle where dreams are all made of.
There's nothing you can't do. Now you're in New York...."
"These streets will make you feel brand new.
These lights will inspire you. Hear it for New York, New York, New York..."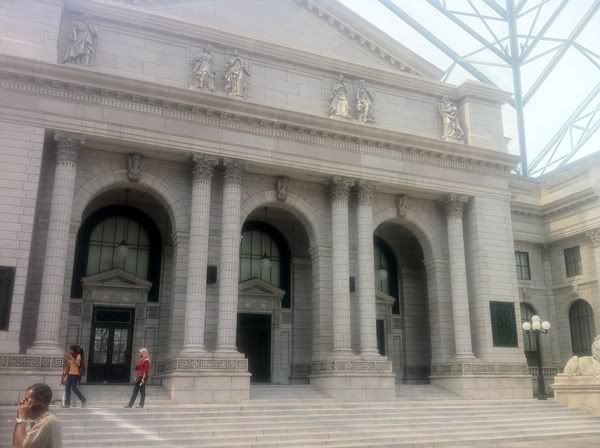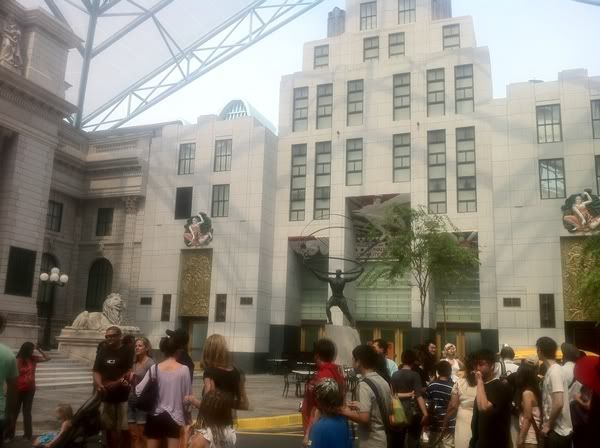 There were no rides in New York.
Just theaters for you to watch some performances.
Next was actually the Sci Fi city.
The so to say "Best rides of USS". Apparently people
actually come down just to try The Battlestar Galactica Huma and Cylon ride.
Both are temporarily closed. What kind of nonsense is that please?
Trying to cheat our money!
There's also the lame Accelerator ride.
Its like the sci fi version of teacup ride. Spins and makes you dizzy.
So LAME.
NEXT, ANCIENT EGYPT!!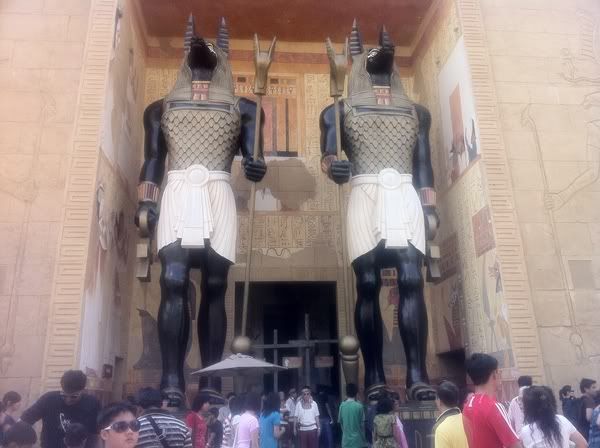 So excited because my Twitter friends recommended me the MUMMY RIDE.
Its called REVENGE OF THE MUMMY.
How ironic. Mummy didn't join us for this ride. Hahahahaha.
You get my joke don't you???
Honestly, the ride was FUCKING SHIOK.
My lil bro wanted to back out halfway. Hahahahahaha Scaredy cat.
You actually have to walk inside this building until you FINALLY reach the ride.
Kinda builds up on the suspense.
I was like thinking, " When is this thing going to end man???".
Seriously. I was lucky that I pestered my bro to stay with me.
Come on, I was scared too. Don't tell me I have to go alone!
It was someone like the rollercoaster in the dark thing at Escape theme park.
Just that this one had more animation and of a totally different concept.
Lots of sharp turns and I thought I was going to die!!
Dramatic much?!
There's also this Treasure hunter ride. Quite lame. I thought I will be
able to drive the geep but its actually automatic. Hahahaha
More suited for families with small kids.
:) Well stay tuned for part 2!!!