MynameisQUE;
I was having a super terrible flu last week!
Had a presentation and went to the clinic straight after that.
Clinic wasn't opened when I reached and I had like 2 hours to spare.
So.....
I went to the coffeeshop alone and sat there like a real aunty.

It amazes me how I act like a makcik like all the time.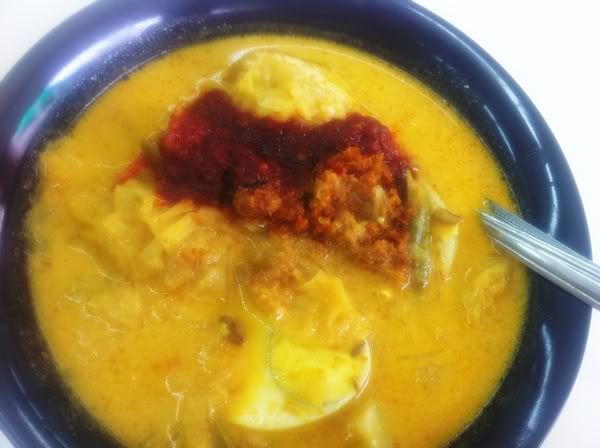 I had lontong at one of the coffeeshops in Tampines Mart.
Boy, it was good!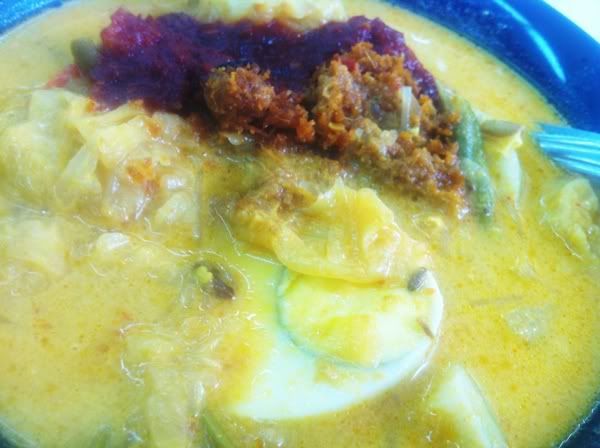 I think Lontong is only nice if there's the sambal and serunding.
Key ingredient for the gravy is coconut milk,
so its pretty obvious that its very fattening.
Serunding is made of coconut also.


OMG I JUST REALISED HOW FATTENING THIS IS.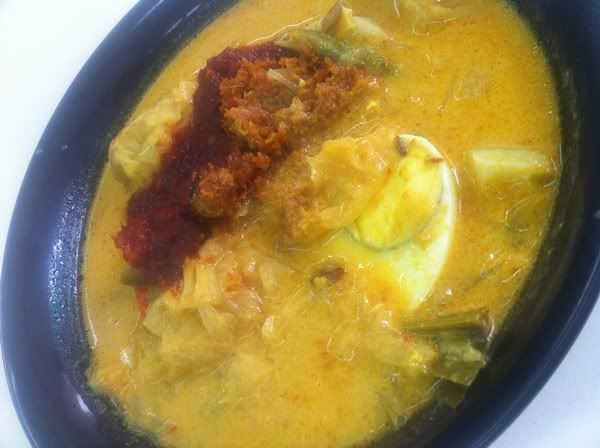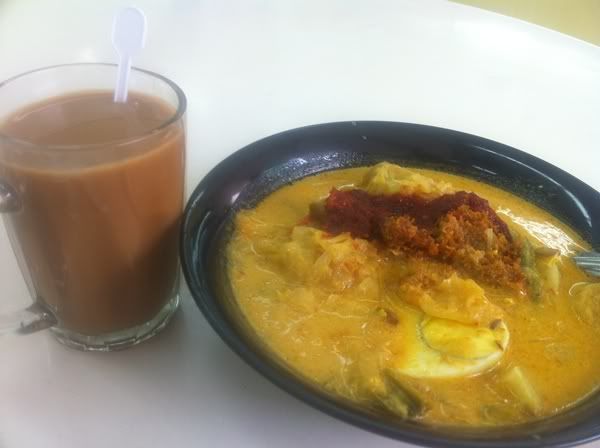 :) Ah... Meal was completed with a cup of tea. :)