MynameisQUE;
I AM SO ANNOYED. SO SO ANNOYED.
This cat was found dead at the void deck of a block in Tampines.
What kind of nonsense is this?
How can people be so heartless and do this innocent cat??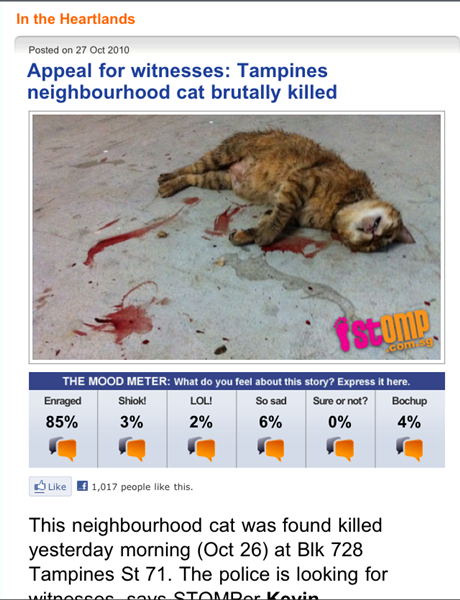 Tell me, who in the RIGHT MIND would do such a thing?