MynameisQUE;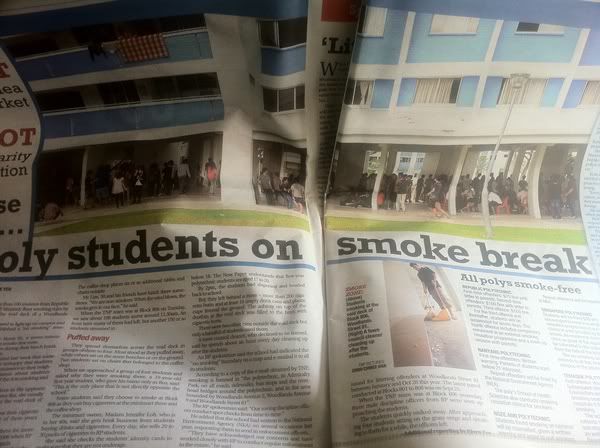 Its fishy how Republic Polytechnic keeps being in the news.
We know that this is currently the O level period and this is one of the
most crucial time for both students and parents. Both parents and students
are looking out for which learning institution would be
the 'right' choice to choose after getting their results.
These kind of news about attire and smoking spots could be reported between
January to August, but why must New Paper choose to publish this article now?
So pure coincidence? Think again.