MynameisQUE;
Today, I went to Shop & Save to buy bread and the Q for the cashier was crazy long!
So... While waiting, I looked around and there were chocolates!
Just so you know, when it comes to junk food, I'm not really a big fan of chocs.
I prefer spicy potato chips or even sour candies to chocs ANYTIME.
But this time, I couldn't resist buying these chocs because I just wanted to
reward myself for patiently waiting to pay for the stuff.
So yes, I bought it!
This is my first time trying this Ferrero Rondnoir chocs!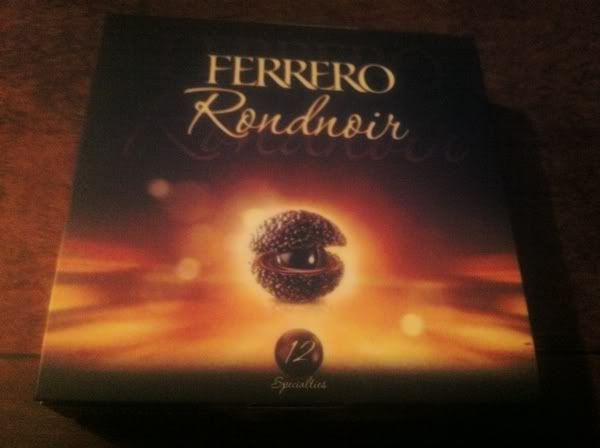 It's SUPER DELICIOUS I TELL YOU!
Not only is it covered in dark chocolate,
it also has a dark chocolate center that really melts in your mouth!
Superfattening shit! But makes you happy too. :D