MynameisQUE;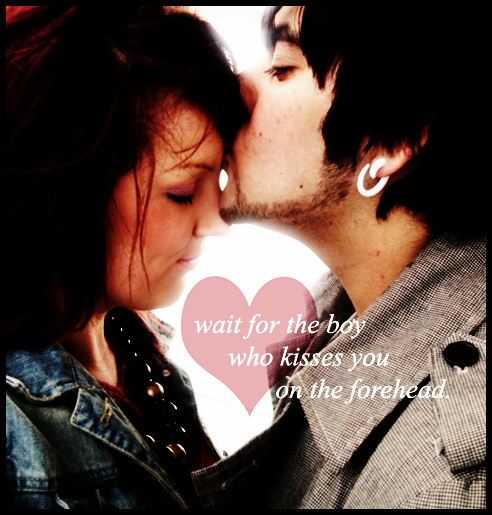 Love has always been a favourite topic for girls.
Especially for girls who wants to be swept of their feet,
They always say that we have to kiss a few frogs
before we meet prince charming.
The reason is simple.
So that the next time we meet prince charming,
we'll know how to differentiate the good guy from the bad guy.
For all the girls who's still waiting for prince charming,
be patient. Love will come one day.
Open your
♥
when you think its the right time.
For girls who are in
♥
right now,
cherish that man in front of you.
BEETEEDOUBLEYOU.
I Like the way you kiss my forehead.