MynameisQUE;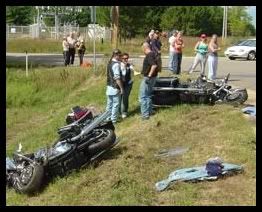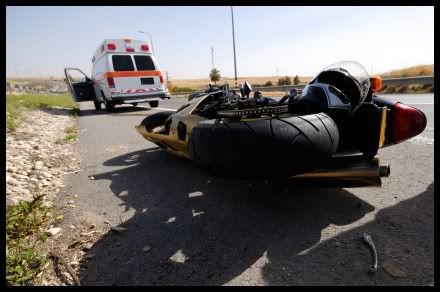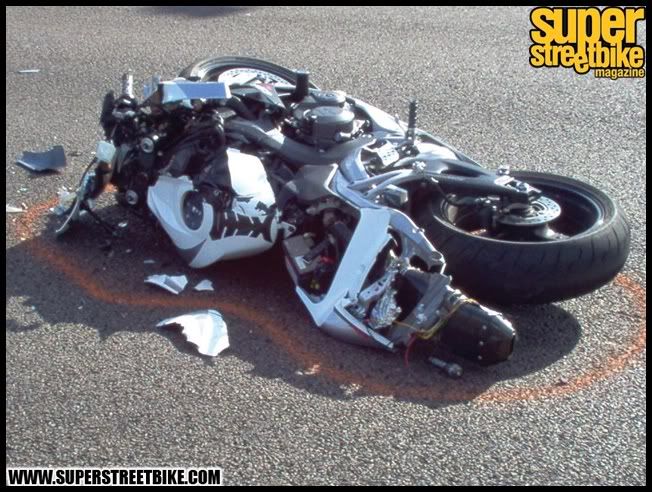 Now, the victims involved....
This photo is from a lawyer's blog.
(Lawyer and client are from Missouri)
It's his client's photo.
His client's injuries include a broken back and broken hip.
The motorist was negligent and reckless.
Apparently he was drink driving.
"Eric is lucky to be alive and his helmet saved his life".
(Name changed)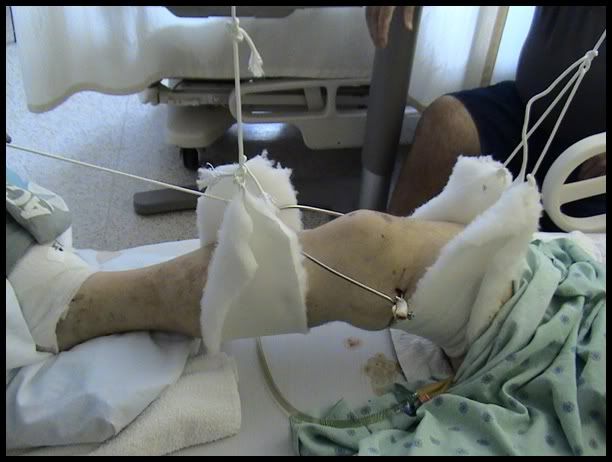 And lastly.... An AFTER photo of a man who was
involved in a motorcycle accident.
It has always been against my beliefs to ride a bike.
Perhaps its because my family brought me up in a "no bikes environment",
and truthfully I am very thankful for that.
You might think I'm over-reacting or whatever,
I DON'T CARE.
Sure, you can't escape fate.
You can die wherever and whenever God decides to take away your life.
But I stick to my belief that bikes are the riskiest vehicles ever.
It doesn't matter whether you drive responsibly or not.
Its the risk you're taking.
Words are like bullets: When well aimed,
they have a pretty hard effect. -Margarida