MynameisQUE;



Alright, just a little quiz for you readers.
Guess where this photo was taken and
you might just win something special from me!
You may reply as a comment,
leave your name and email behind so that I can contact you ;)
Only answers via comments will be accepted!



I'm a happy girl!
Sometimes in relationships, you just feel like giving up.
One of the main reasons would be because you feel that the rshp
is no longer worth fighting for. At some point in time,
you'll feel as though there's no more hope in the relationship.
However, for me. I feel really thankful cos we were able to talk things out
and solve the things that has been straining the whole relationship.
One way to work things out is actually to play games.
Ask each other questions and it will definitely bring the both of you closer.
Some games are designed specially to allow couples to get to know
each other better. So, look for this kind of games
and 'compete' to see who knows each other better. ;)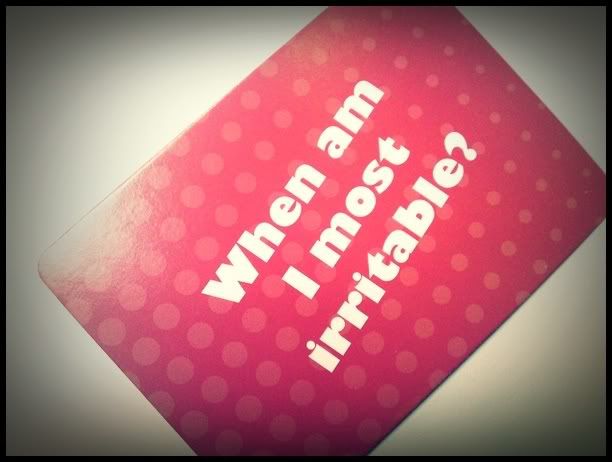 You know what he answered??
When I'm having PMS. Thanks ah. Sheesh.
HAHAHAHAHAHA.
Well my idea of real love, is kind of simple.
You know the kind of relationship which has mutual trust and respect for each other?
And a relationship that has no secrets.
That's the ideal. ;)
And the best way for a couple to bond, in my opinion,
is to bond over, ICE CREAM!
This is because you get to talk to each other,
enjoy the icecream and even feed each other.
HEHEHEHEHEHE.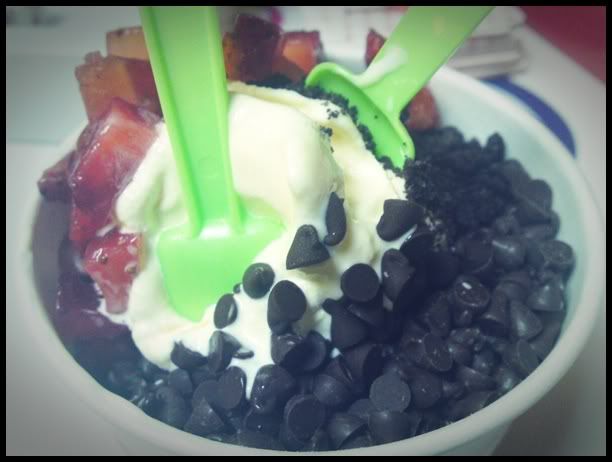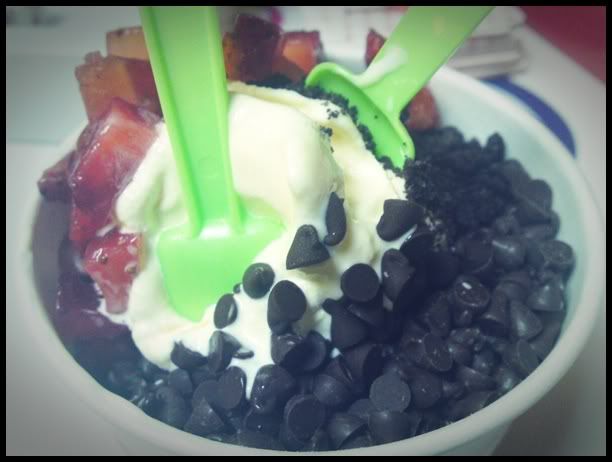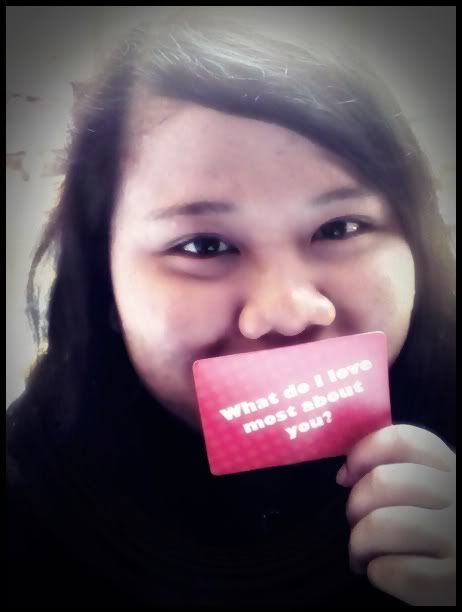 ;) Because you're loving, caring and you know when to make the stupid
faces to cheer me up. ;) HEHEHEHE. ♥