MynameisQUE;



The other day, my family and I went to Changi Village.
Yes, the one with the famous Nasi Lemak.
However, we did not eat that, cos I bet we all know about
how overrated the Nasi Lemak is.
But you know what we ate???
Hehehehehe.


Nasi Briyani!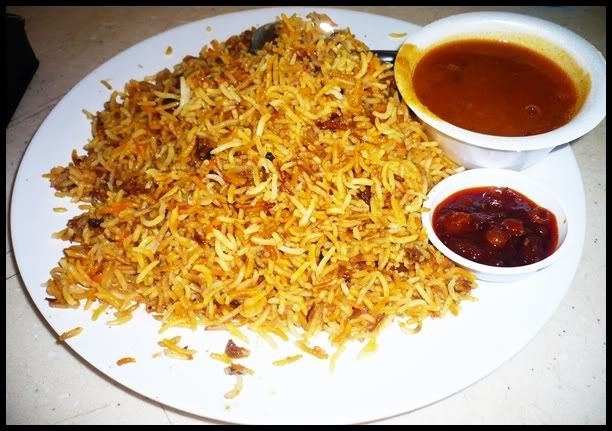 Yes,yes I am supposed to be on a diet,
however don't worry, I didn't finish the whole entire plate!



For $5, I think the price is quite steep.
However, after looking at the quantity, I really think its really worth it.
Especially if you share the meal with your friends/family.
Not only is the rice warm when served, it's delicious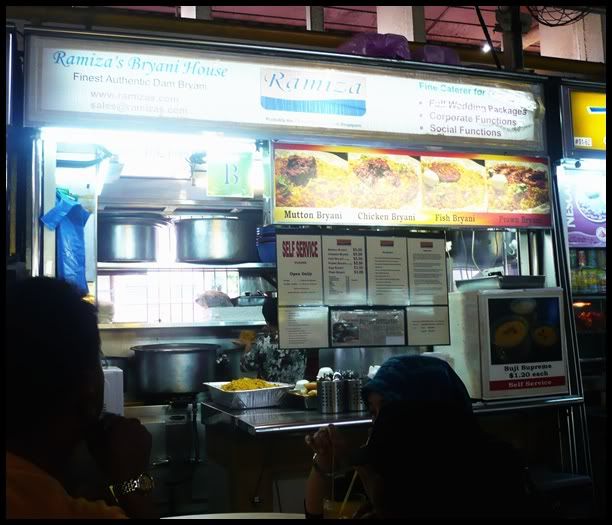 WALAOWEHHHH! Block my photo only!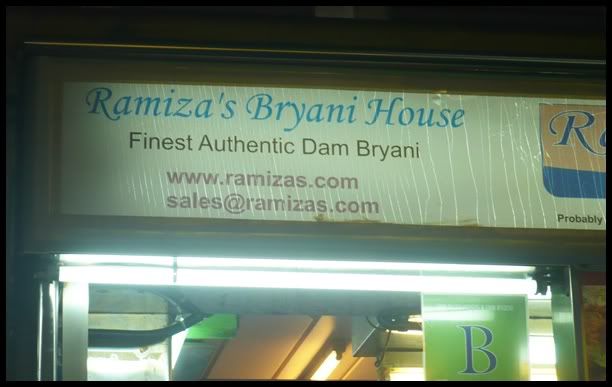 Guess what?? They even have their own website!
Click on this picture to visit their websit!
also sells, Prawn and Fish Briyani!
Different from the usual right??
And you know what else they sell in Changi Village Food centre?
HEHEHEHE SARDINE POOL!
Unique or what??
FOUR THUMBS UP!