Mynameis
QUE
;



Did you read the papers last Friday?
Did you know that according to the National Environmental Agency,
individuals caught peeing in public places increased 24 times
last year as compared to 2007!
Feel free to compare the number of foreigners working in Singapore
compared to the number of locals working here.

DID YOU KNOW THAT 89%/2095 OF THEM WHO WERE CAUGHT

SHAMELESSLY PEEING IN PUBLIC PLACES ARE FOREIGN WORKERS?



However. the NEA, (National Environmental Agency) refused
to give detailed information about the citizenship of these guilty foreign workers.



Wtf. You people are sick.
This is Singapore, and we're trying to keep our country
as clean and green as possible.
We are allowing them to come and work in our country
and they're pissing on it!
So unappreciative!
Where's your personal hygiene man?
You want to pee all over the place, do it in your own country.



Yes, you contribute to our economy.
But still that doesn't make up for dirtying our land.
And why does NEA have to defend them
by not revealing the nationalities of these foreign workers?


You know what Singapore needs?
Maybe we need Urine ads all around Singapore
to remind these people not to pee in public places.
I found this on the net, I don't know which country its from.
Apparently, Nicshields told me those photos were taken in Stockholm, Sweden.



Thanks
http://www.halfthedeck.com
/
for the awesome photos!




And lastly, this has nothing to do with the foreigners peeing in public, but I'd like to share this with you *winks*


MAGIC CONE URINATING FUNNEL!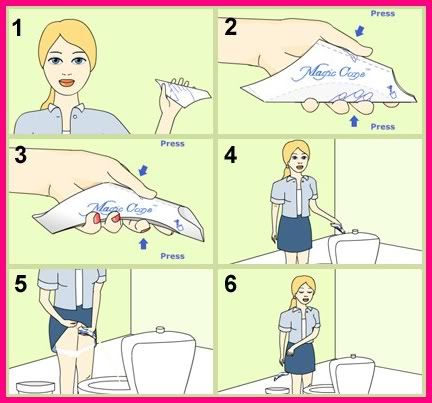 This product is being sold by Rightech Co. whatever company that is. Well, basically its for females who likes to pee while standing up!
HEEHEE Well at least I think it is :P



Visit
This is definitely for girls who keep leaking and spilling their pee
on the toilet bowl seats!
Remember to pee at the right places!
Or.... you might be fined $150 if you're caught peeing in public!