Mynameis
QUE
;
I like observing people wherever I am.
This post would be about the people I've noticed in the train.
Something to laugh at, I guess.
Don't take it the wrong way,
They were talking,singing and laughing in the train loudly as if they were the only ones on the train.
They were obviously drunk, not really conscious at that point of time,
Mad gross. Their clothes seemed super dirty too!

When I entered the train, I saw this woman.




It amazes me that she can really take up too seats.
Really interesting right?
Even a plus sized girl like me doesn't takes up TWO freaking seats!
And at the next stop, she moved to the left.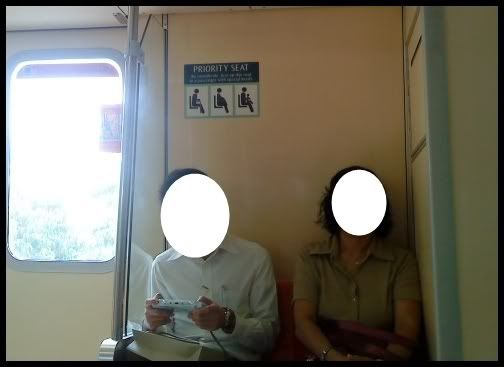 She could have been in THAT position cos maybe her body moved or something.
WHO KNOWS RIGHT?
LOLABLE.
Look at the way this man is sitting!
AND WHY ISN'T HIS SHIRT BUTTONED!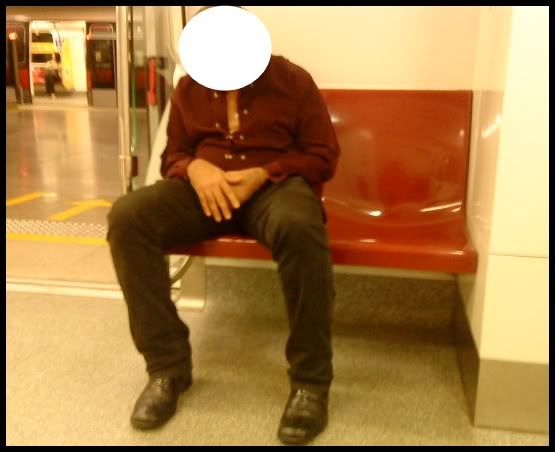 His hands are covering his crotch.
Weird but true.

I covered the faces of everyone cos I think it's just not right of me
to put photos of this people on my blog.
I guess, I felt pretty bad after that.
Like I told Stephen, I really have a soft spot for old people,